Small Pocket Kukri Knife (Biltong)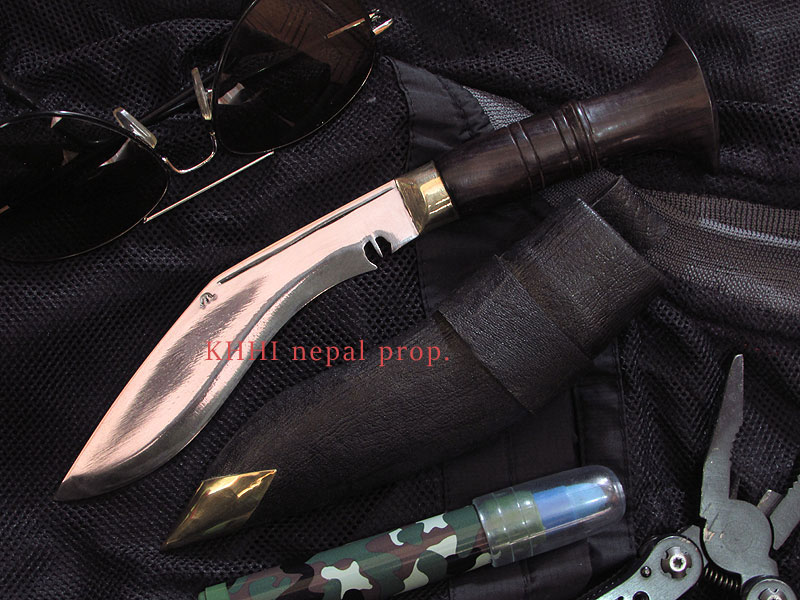 Share
Small Pocket Kukri Knife (Biltong)
Biltong Kukri is a perfect mini sized pocket knife; Great price, Easy size and Effective features..
Blade Length (in): 5
Handle Length (in): 3.5
Blade Steel: 5160
Handle Material: Rosewood/Horn
Sheath: Water buffalo leather
Actual Weight (gm): 100
Overall weight (gm): 125
Shipping weight (gm): 300
Blade sharpness: Standard (very sharp)

Blade thickness (mm): 5
Edge grinding: Semi convex
View More
Sheath: Water buffalo leather
Actual Weight (gm): 100
Overall weight (gm): 125
Shipping weight (gm): 300
Blade sharpness: Standard (very sharp)

Blade thickness (mm): 5
Edge grinding: Semi convex
Edge Hardness: 52-54 hrc
Blade (panel) Grinding: Full Flat
Blade finishing: Polished
Handle finishing: Polished
Tang type: Stick
Fixture: Brass
Accompanying knives/B-up: None
Place of Origin: Khukuri House, Kathmandu, Nepal
View Less
Also Buy These As Set
Biltong; A small Kukri Knife to fit your Pocket and your small cutting needs...
Why the name Biltong Kukri ??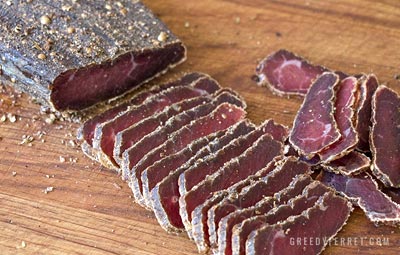 The name Biltong actually means dried and treated meat in the Southern countries of Africa that is not only a regular food but also a survival food for a long journey. The meat preservation as a survival technique dates back to ancient times. It was and is one of the main source of food of Native South African people when they had to make a long journey away from home. A long time back one of KHHI's regular customers from South Africa saw the potential of this small kukri as a good useful knife for cutting Biltong and hence started ordering small kukris as Biltong cutting knives. Realizing the importance and necessity of small kukri KHHI made it public for purchase for the customers naming it as 'Biltong Kukri'. It was picked by the local makers and global customers of Khukuri House. It instantly and soon became famous in the kukri market as the "Biltong Kukri".

Biltong is also well known as the "Pocket Kukri" due to its small size and ability to fit into a pocket or inside any small carry with no issue. The perfect size of this kukri knife with the combination of steel and sharp edge and ability to fit inside almost anywhere made it more famous and higher on demand than any other kukris. It also comes handy as a small cutting tool, domestic utility knife, and of course for safari, trekking and outdoors, etc. The best part of this kukri is it fits within your budget. It is also worthy to give away as a gift to loved ones or souvenir to take back home from Nepal. Great price, easy size, and very effective features make Biltong as one of the best sellers of all time.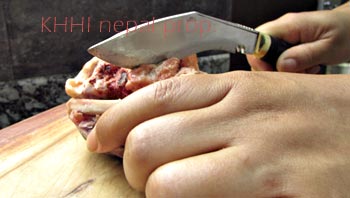 BLADE: This 5 inch blade resembles the shape of the Service Khukuri of the famous Gurkhas. The blade is well polished for a better look and easier maintenance. Construction steel (MS) is used and made in similar process like the big ones.
HANDLE: Biltong has a normal kukri wooden handle made from Indian rosewood, sometimes Horn. The traditional parawal type handle with ridges in the middle is also well polished.
SHEATH: Black leather sheath adorns the pocket Kukri. It has a toy belt loop/frog like in the big models and a brass tip done to complete the sheath.

NOTE >> Customer can also order an unpolished version of the Biltong and even in HORN handle. Please mention the same while ordering in the "Your Message" field in the Checkout page.


Reviews (1)
Write a Review
Give us your valuable review on our items.
Mini Biltong my first Khukuri
| 19th August, 2021 | Dhirendra Sood
Phayathai, Bangkok, Thailand
---
This was the very first little Khukuri that I ordered from KHHI. This was the cheapest one available and I wanted this as a pilot order. I was so impressed by the quality that I immediately ordered my second Khukuri - A Silver Dragon Carved Khukuri. I am eagerly waiting for this one now.
---
See Other Amazing Products Too...