Men behind the success of KHHI... Our Craftsmen, Our Heroes...
One of the main reason why KHHI has come this far is due to the hard work, skill and sweat put up by our craftsmen. In the khukuri or kukri industry craftsmen or better known as "Kami" (Blacksmith) are the backbone of the industry. Sadly these unsung heroes have always remained behind the screen and have never come or brought to limelight; never exposed. Hence KHHI feels it's high time to introduce our unsung heroes to the world as the real heroes – men behind the legendary knife!
With the intention of introducing our heroes to our buyers, KHHI ships the maker's profile with his signature and thumbprint with the khukuri/s made by him. This is done to introduce the buyer with the maker of his kukri and in strong belief that s/he would somehow feel more connected with the craftsmen and the kukri. Furthermore, the maker's initial is engraved near the peak of the blade or in the rivet of the handle in order to distinguish each kukri from one maker to another. Jai Khukuri Jai Kami!!
At KHHI the sweat and the smile goes hand in hand to produce the kukri that world is so much in love with.
Our intellects... Designers and Kukri Experts
The production at KHHI is backed up by experienced knife designers and Kukri Experts. They not only design kukris for KHHI but also provides technical support to craftsmen, from choosing the best materials to be able to make functional and durable knives to testing the efficiency of the blades. Molding a piece of raw metal to art of functional knives. Our intellects work hard to gather information on modern technology appropriate to make kukris but at the same time helps maintain the traditional way of making kukris in best ways. Our kukri experts not only teaches or guides kukri makers in making kukris but at the same time they are always exploring new ideas to bring in kukri industry and going in-dept to collect information on age old culture of making Khukuri knives and keeping them alive.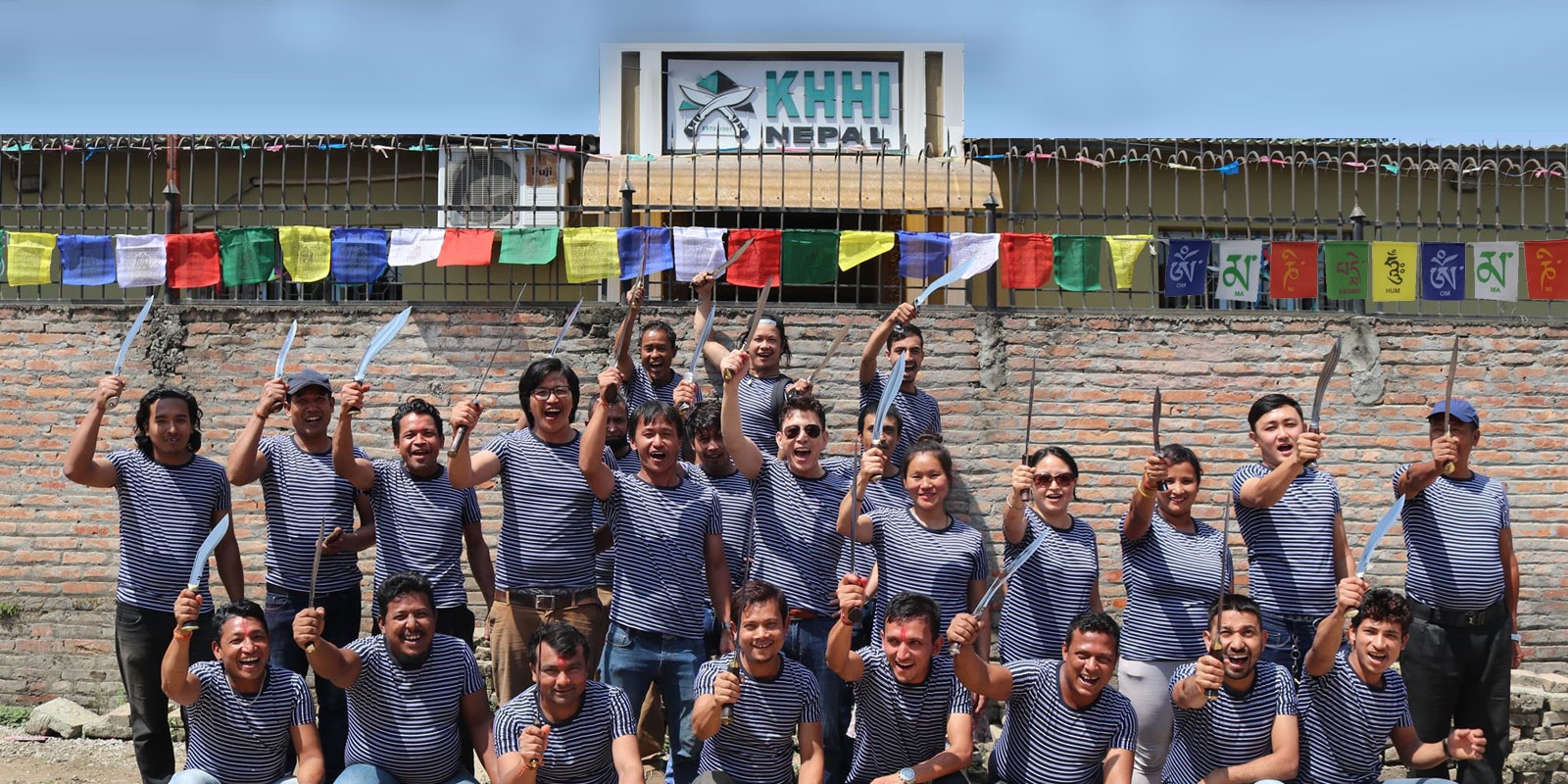 Useful Links
Best Sellers