Typical Sirupate Khukuri (Farmer's no.1)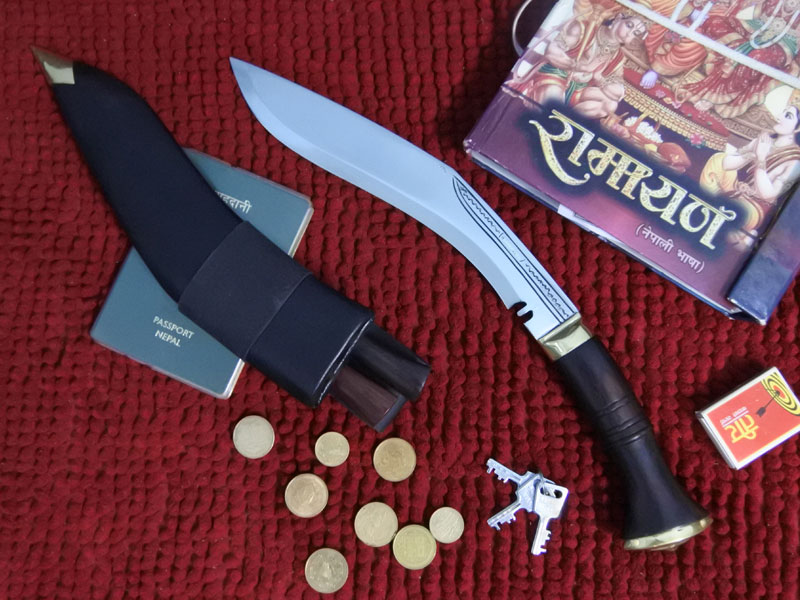 Share
Typical Sirupate Khukuri (Farmer's no.1)
a farmer's no.1 khukuri from field to festival.. chore to ceremonial .. Sirupate rules in rural..
Blade Length (in): 10
Handle Length (in): 5
Blade Steel: 5160
Handle Material: Indian rosewood
Sheath: Water buffalo leather
Actual Weight (gm): 420
Overall weight (gm): 575
Shipping weight (gm): 875
Blade sharpness: Standard (very sharp)

Blade thickness (mm): 8
Edge grinding: Semi convex
View More
Sheath: Water buffalo leather
Actual Weight (gm): 420
Overall weight (gm): 575
Shipping weight (gm): 875
Blade sharpness: Standard (very sharp)

Blade thickness (mm): 8
Edge grinding: Semi convex
Edge Hardness: 55-57 hrc
Blade (panel) Grinding: Full Flat
Blade finishing: Polished
Handle finishing: Polished
Tang type: Rat-Tail
Fixture: Brass
Accompanying knives/B-up: Karda Chakmak
Place of Origin: Dharan (Eastern Nepal)
View Less
Presenting the Farmers no.1 Sirupate Khukuri from Nepal
Intro & meaning of the Name :
'SiruPate' is a Nepali vocabulary derived from a leaf's name found in the hilly areas of Nepal. "Siru" is the name of the plant and "Paat" means leaf. The shape of Siru's leaf which is slim, thin, and light; influences the shape and features of the SiruPate Khukuri, hence the name has also been inspired and derived.
The most famous Khukuri in Nepal for a Nepali citizen is 'SiruPate Khukuri'. In fact, now it's a domestic name in every home when it's a matter of khukuri. The background attached to this kukri revolves around a common Nepali Farmer from a remote hilly village, his family, and his day-to-day activities to survive. This kukri maintains the same shape, size, standards, and the zeal when it was first made decades ago. The legacy and culture continue to this day hence nicknamed as Typical Sirupate.
This khukuri is made similar to that leaf pattern as described above. It's a must-have for all locals and villagers specially for farmers. The farmers use it for almost any activities that require a sharp edge and a strong surface. This special, strong and sometimes forceful bond between the master and the blade has come a very long way that still continues in the rural even in this 21st century.
The khukuri not only helps a farmer do his daily profession but also safeguards him from imminent threats and danger from wild animals while in woods. His kukri becomes like a guarding angel which he believes will protect him physically, mentally, and religiously. It is also popular in marriage ceremonies and various religious functions and festivals celebrated by Nepalese. It's just not a knife to carry but an honor to carry on.
making & features of this Sirupate explained :
Blade: This 10 inch slender blade has good reach and very easy to work with. Due to its lightness the knife can be used over a prolong time. The knife is very functional and mobile. A SiruPate is a slimmer and lighter compared to other kukris yet very effective.
Handle: The handle comes in a basic rat-tail tang handle with wooden grip. The typical handle provides a strong and secure grip. Also the shape compliments the blade very well which gives an attractive look to the khukuri.

Sheath: Its basic yet fine, simple yet style of its own. It is made of wood from inside and covered by leather from outside. A belt carry frog and metal tip are fitted to the sheath. However the old version did not have it.
Accompanying Knives: This typical farmers Sirupate comes with two small utility backup knives Karda (small knife) and Chakmak (sharpener)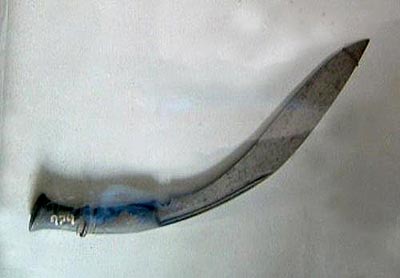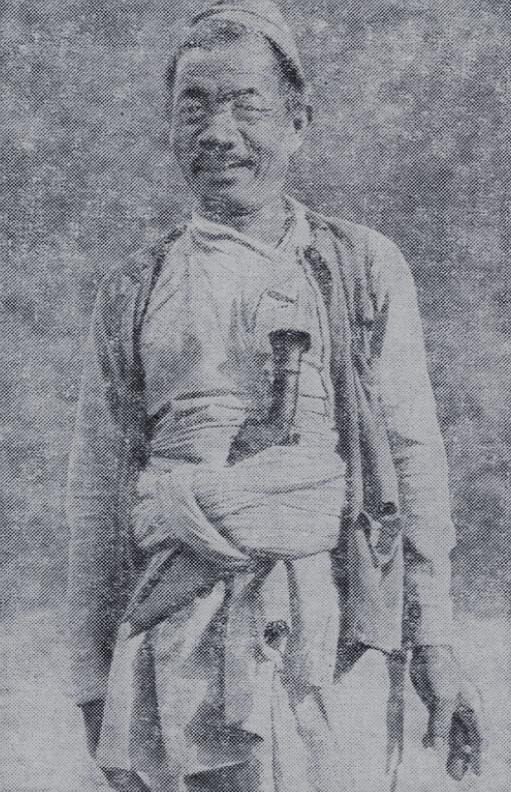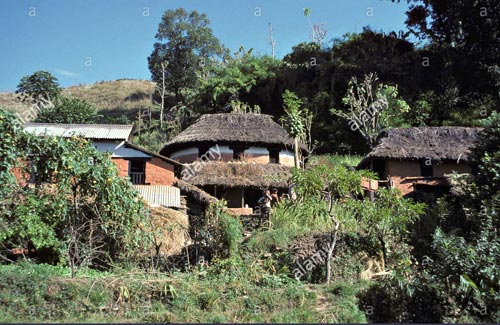 Reviews (1)
Write a Review
Give us your valuable review on our items.
New Sirupate Kukri
| 14th August, 2020 | Jonathan Mattinson
Australia
---
I have just received my new Sirupate Khukuri today. I and super happy withe the quality of the workmanship of the Blade black smith and scabbard maker. I highly recommend KHHI to any one wanting a hand made quality knife at a fantastic price. This knife will be accompanying me on my hunting , camping and fishing trips. Thank you KHHI.
---
See Other Amazing Products Too...