Cheetalange Kukri (FEAR the FAST)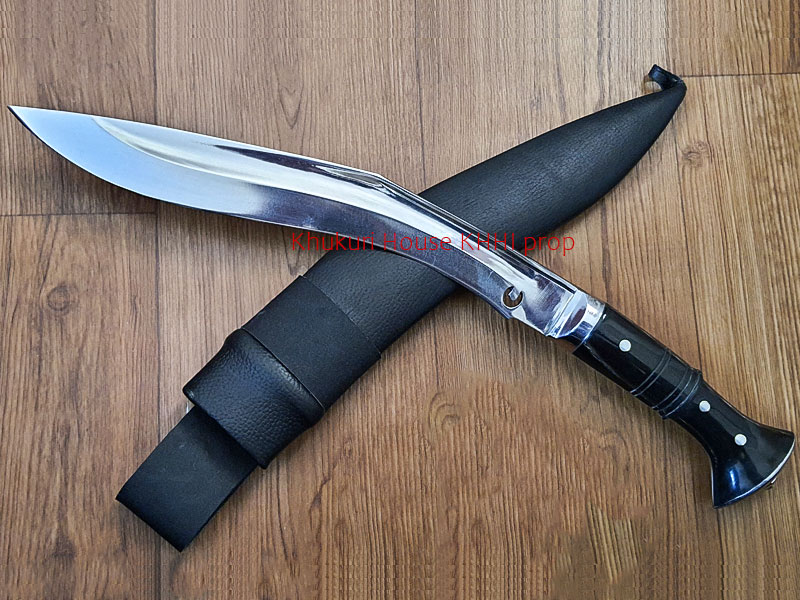 Share
Cheetalange Kukri (FEAR the FAST)
Beat your enemy by the speed and power of a Cheetah; LIGHT n FAST blade, panawal horn handle; 2022 NEW Release..
Blade Length (in): 12
Handle Length (in): 5.5
Blade Steel: 5160
Handle Material: Horn
Sheath: Traditonal
Actual Weight (gm): 550
Overall weight (gm): 685
Shipping weight (gm): 1000
Blade sharpness: Standard (very sharp)

Blade thickness (mm): 7
Edge grinding: Convex
View More
Sheath: Traditonal
Actual Weight (gm): 550
Overall weight (gm): 685
Shipping weight (gm): 1000
Blade sharpness: Standard (very sharp)

Blade thickness (mm): 7
Edge grinding: Convex
Edge Hardness: 58-60 hrc
Blade (panel) Grinding: Hollow
Blade finishing: Polished
Handle finishing: Polished
Tang type: Full Flat
Fixture: White Metal
Accompanying knives/B-up: None
Place of Origin: Khukuri House, Kathmandu, Nepal
Released date: 2022-02-13
View Less
Panawal Cheetalange Kukri; Fast & Light like a Cheetah ... fear the fast
This Cheetalange Kukri is one of the many variations of the famous Chitlange Kukri. This version was first made as a Custom order, as per the specifications and inputs provided by Kevin Mark from the USA, based on his old custom kukri made by Khukuri House. The finished kukri came out to be so excellent that we decided to release it as a regular product.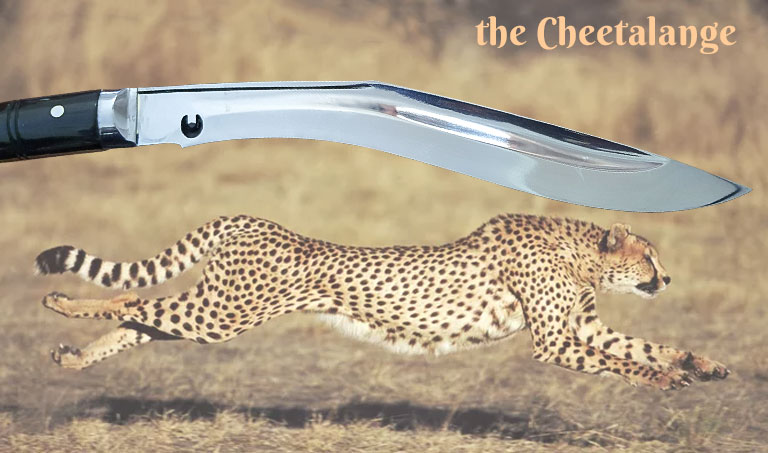 Below are the major specifications:
Overall length is 17.5" approx.
550 grams (1.21 pounds) approximately; feeling light and fast, balance point at the bolster.
Single line khol on both sides
panawal construction with buffalo horn, no cross-marks; (the actual handle grip is 4 ⅝")
Steel kazo and chappri (no decoration/pattern)
Effective handle ridge to help lock the blade in place when using it to stab/thrust
Traditional sheath (leather + wood)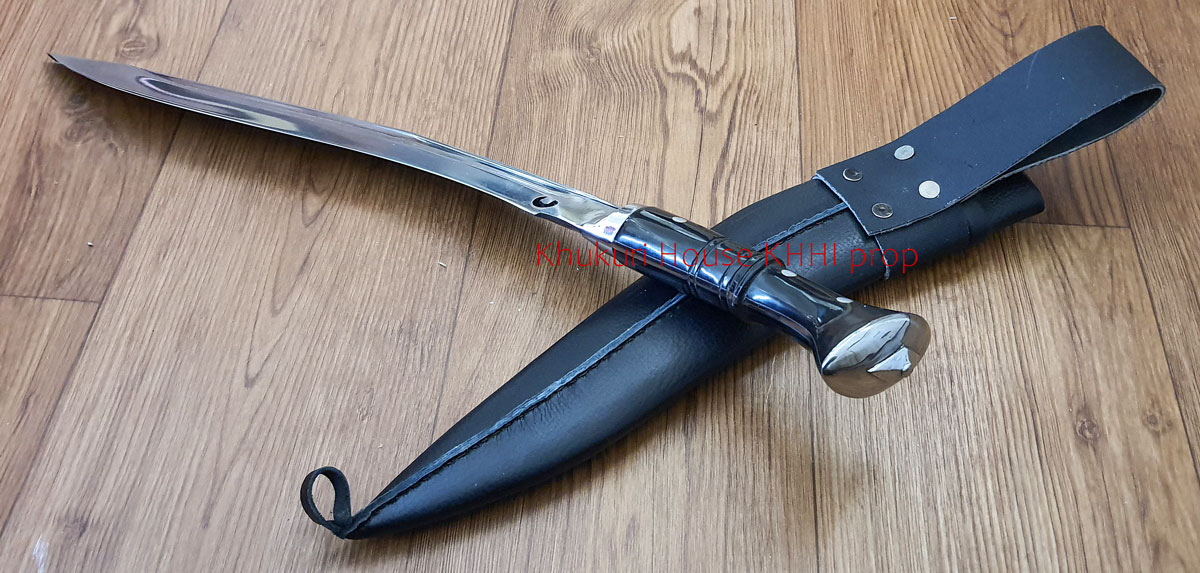 After Kevin got the Kukri here's what he had to say in his own words >>
The deep fuller and full tang moves the point of balance closer to the handle, making for a fast blade, but without giving up strength. This blade can be used in thrusts just as easily as it can slice or chop. Like an eagle's talon, it is light but still strong and deadly.
I like this piece very much because of two main features:
the deep chirra lightens the blade but does not cause it to become substantially weaker, so it can still chop/hammer/slice
the buffalo horn handle is smoothed perfectly over the panawal so it does not chafe your hand, and the handle ridge prevents your fingers from sliding up the handle onto the blade
Too often I have seen and held khukuris where the handle is not very good, but Mangaldhan made a very, very good handle. I am in love with it every time I pick it up, it is simply perfect in its shaping and fit/finish. I hope that these are the defining traits of your new model!

The founder, Saroj Lama Tamang (SLT), himself on the kukri:
I was really impressed by its performance, appearance and of course it's amazing feel. The outcome was just superb so we had to have it in our collection. The kukri definitely looks common, similar to what we already carry, but there is something special about this kukri that others do not carry. It just kind of melts in your hand and becomes like an extended part of your body. It feels easy and feels so right that you just want to carry on using it over and over again. The comfortableness, swiftness and result that you can get out of this blade is next to none. It's a blade that you wear and not just carry. I wholeheartedly recommend this blade if you are looking for a cutting companion that treats you great.

Reviews (0)
Write a Review
Give us your valuable review on our items.
See Other Amazing Products Too...