British Issue Kukris (2012 Military Standard)
British Issue Kukris (2012 Military Standard)
The official British issue kukris to the new Gurkha recruits for the year 2012..
Blade Length (in): 10.25
Handle Length (in): 5
Blade Steel: 5160
Handle Material: Horn
Sheath: Black Leather
Actual Weight (gm): 615
Overall weight (gm): 825
Shipping weight (gm): 2200
Blade sharpness: Standard (very sharp)

Blade thickness (mm): 10
Edge grinding: Semi convex
View More
Sheath: Black Leather
Actual Weight (gm): 615
Overall weight (gm): 825
Shipping weight (gm): 2200
Blade sharpness: Standard (very sharp)

Blade thickness (mm): 10
Edge grinding: Semi convex
Edge Hardness: 55-57 hrc
Blade (panel) Grinding: Full Flat
Blade finishing: Polished
Handle finishing: Brass fixture
Tang type: Stick
Fixture: Brass
Accompanying knives/B-up: Karda Chakmak
View Less
Also Buy These As Set
2012 British Standard Issue (BSI) kukris; Service No.1 kukri (Dress Knife) & Service no.2 (Field Knife)
In 2012 KHHI won the official contract to supply 252 Kukris to the new enlistment who will later join the famous "Brigade of Gurkhas". They would be channeled to various units as per their skill, performance and back ground. We were proud to be selected for the official consignment. Our sincere thanks goes to the officers at BGN (British Gurkhas Nepal) who trusted our knives and to all the staff of KHHI who gave their best to win this prestigious contract. Moreover each blade is stamped with "KHHI 2012" which is an honor for us to be mentioned in these legendary blades. This will also remind the recruit the name of his kukri maker as well as the year he got enlisted.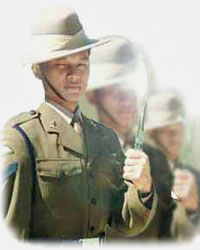 Previous to 1990s, British Gurkhas were only issued with one kukri that was expected to be kept highly polished for parade and duty while also being used in field/jungle exercises. This was becoming nuisance and hence Gurkhas would often seek out a second kukri they could use for rough-use and field operations instead. They would often purchase these "Jungle kukri" from PRI shops in the regiment or outside sources during their official holidays. This kukri was referred to as the No.2 Sarkari Kukri unofficially. Since this was happening so often, in 1990, BGN command decided to issue 2 kukris to each new recruit to solve the matter. They could have one kept in pristine condition for parade/duty (Service No.1) and one with ok condition for field exercise/operations (Service No.2). This ensured disciplinary and tidiness of the equipments and image of the unit as a whole.

The 2012 annual contract includes both the identical Service kuki blade called the "Service no.1" and "Service no.2" but in different leather sheaths. One is glossy patent leather sheath meant for duty and parade (dress knife) where as the other one is Normal leather sheath for training and exercise, otherwise the same. Both blades have buffalo horn handle and come with shinny brass fixtures. Both kukris have the two accompanying knives called KARDA and CHAKMAK. Both service kukris are typical army model/issue and quite the same from the previous years. To know more please also see "2013 Army Issue"
We have also attached the original document given to us by British Gurkhas after wining the contract.

(PRICE INCLUDES BOTH KNIVES)

Blade: 10.25 inch approx.
Thickness: 10 mm approx.
Handle: 5 inch approx.
Weight: 600 gms (blade + handle) approx.
Scabbard: Shiny patent leather (BGP) and Water Buffalo Hide (BGE)
Overall Weight: 775 gms approx.
Enclose: Both come with a frog, brass chape and two accompanying knives (Karda Chakmak), each blade is stamped with KHHI 2012
Materials / Features: Shiny patent leather (BGP), Water buffalo hide (BGE), Buffalo horn handle, Brass fixture, High carbon steel
Reviews (0)
Write a Review
Give us your valuable review on our items.
See Other Amazing Products Too...